VISION FOR SUSTAINABLE VALUES.
Strong project developments, precise market analyses, fast-as-an-arrow construction management:
Skyland Development targets real estate opportunities with an eagle eye.
Skyland Development: The real estate market in the eye of the eagle
Eagles are consummate hunters. With their sharp eyes, they spot their prey from the most insane heights, and then, at just the right moment, swoop down and strike with lightning speed. For this reason, the King of the Skies is not simply part of Skyland Development's logo. Having a clear view of the market, sighting the right property and timing the deal perfectly are an integral part of our corporate DNA.
Sky Development's business is the development, construction and marketing of sustainable real estate. Our clients thus receive the entire real estate value chain, from market analysis to construction management and sales, from a single source. Because we plan, execute and market them ourselves, our projects are always on-time and of the best execution quality.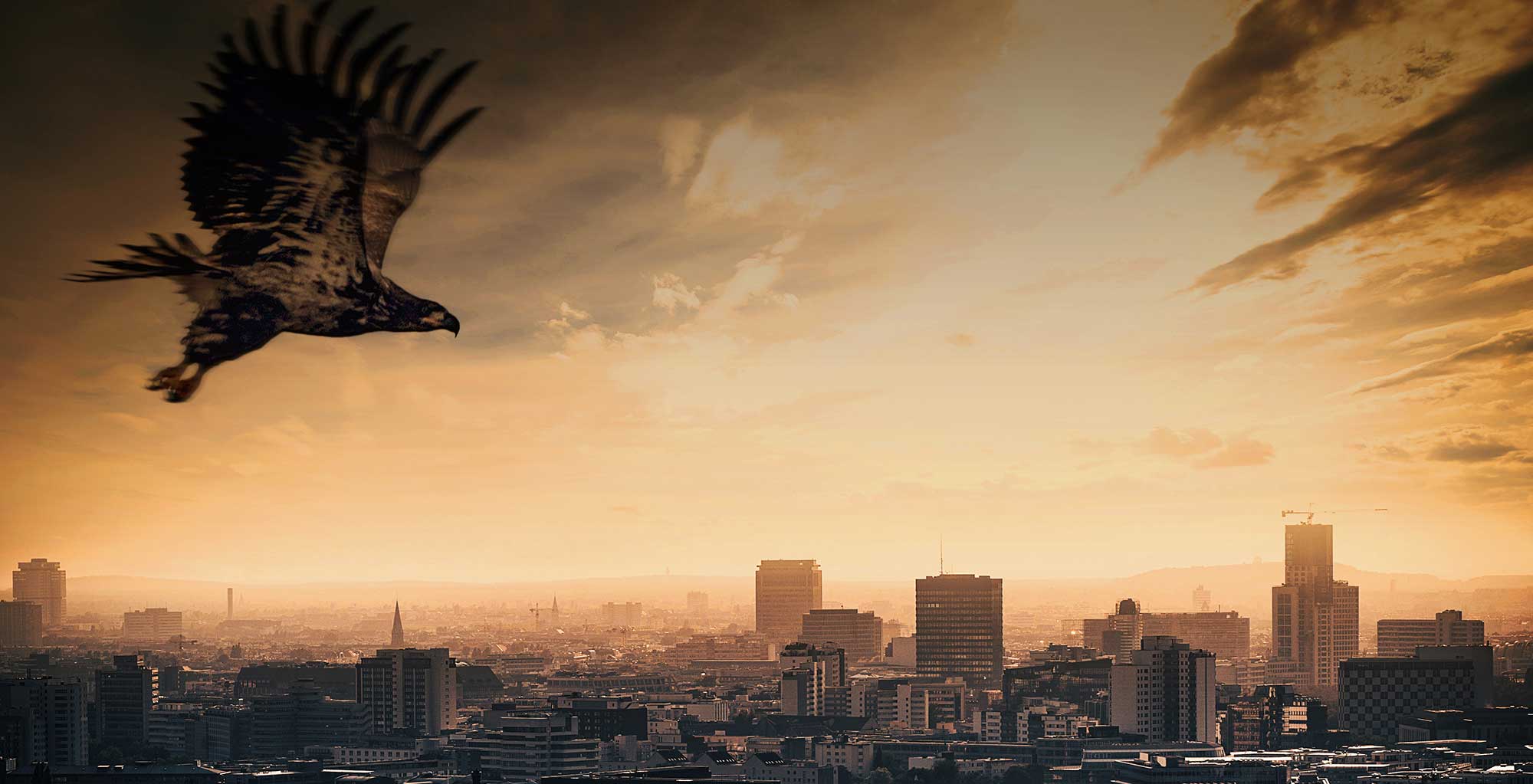 The basis of our entrepreneurial activities is a clear target: what we "hunt" has a future. With years of expertise and a keen sense for the big picture and the small details, Skyland Development sifts through sustainable, stable macro and micro locations throughout Germany and in some of Europe's select "hunting grounds". Based on this, we develop market-driven real estate concepts for owner-occupiers and asset-oriented investors, which we smoothly implement and sell with our highly specialized subsidiaries.
Skyland Development GmbH was founded by Bernd Ehret in 2009. Since then, the company has developed, redeveloped and implemented sustainable real estate for around 400 million euros.
Contact
Do you have any questions or are you interested in our services? You are welcome to use the following form to contact us.